10 Mar

Fattore K. A project for Falmec.
Falmec, a leading company in the extractor hood market, has always been attentive to the typological and functional innovation of its products. With the Falmec competition. Life Ispired promoted on the Desall.com platform, the company launched an international call to identify new ideas and solutions to expand its product segment.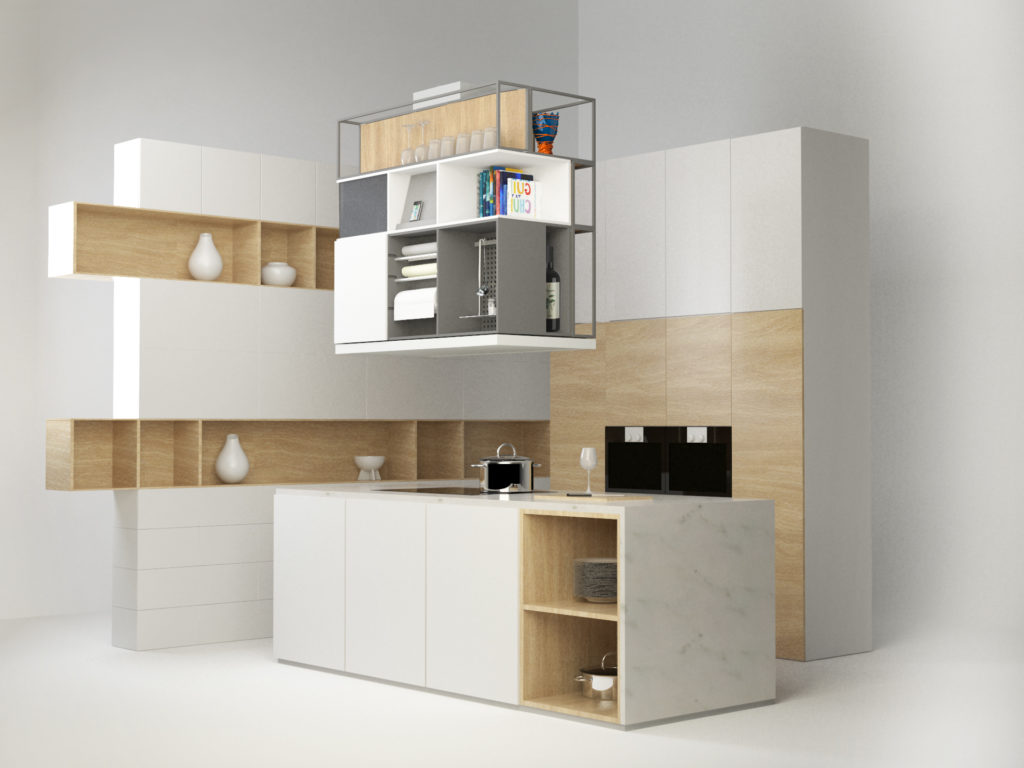 The individual, his needs in the kitchen and the unused space above the extractor hood are the theme of the project. Thus was born Fattore K, a modular system for extractor hoods that extends the functions of the hood making functional the space usually unused. The project was developed for island and wall hoods, it integrates with almost all Falmec products in these categories. Fattore K is a transversal solution for every need that can arise in the kitchen area.
"There are three macro targets that we have observed to develop the K Factor project: technology enthusiasts who use devices in every situation, kitchen lovers who need all the tools to create their dishes, and design lovers who are looking for excellence in every detail. For each target, a "functional module" has been designed that can be configured and duplicated. The technological module provides electrical and USB sockets and an ideal tablet-holder support to directly consult the recipes without leaving your desk " .
Credits: Roxana Crucianu Junior Designer, Edoardo Peltrini, Video & Graphic editing, Giulio Patrizi Art director