01 Jul

TAZZADOROLOVESEARTH A GOLD MEDAL PROJECT

The TAZZADOROLOVESEARTH project obtains the gold medal at IndigoAwards 2020 in the new Design for Social Change – Promotional materials category. This makes us happy with the work done together with Antigua Tazzadoro, our historical client. TazzadoroLovesEarth is a communication campaign designed to raise awareness of environmental sustainability and respect for nature.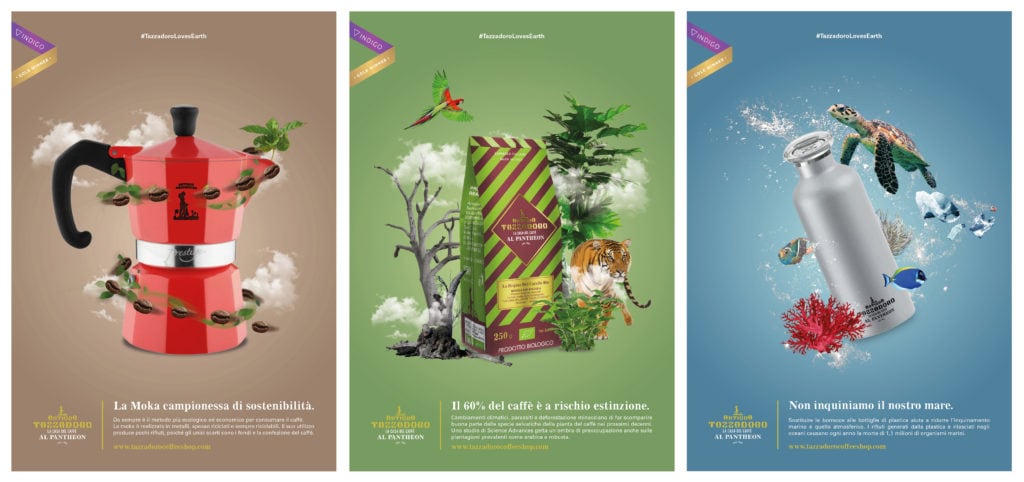 Founded in 1944, Antigua Tazzadoro is the only artisan company in the coffee sector remaining in the heart of the historic center of Rome. The passion for high quality, combined with affordable prices for everyone, continues to be its strength recognized all over the world. Love for coffee means respect for the land and for those who work it. For this reason, the company wanted to create an exclusive network without intermediation with the growers themselves, in order to guarantee a fairer pay and stimulate economic virtuosity and training projects.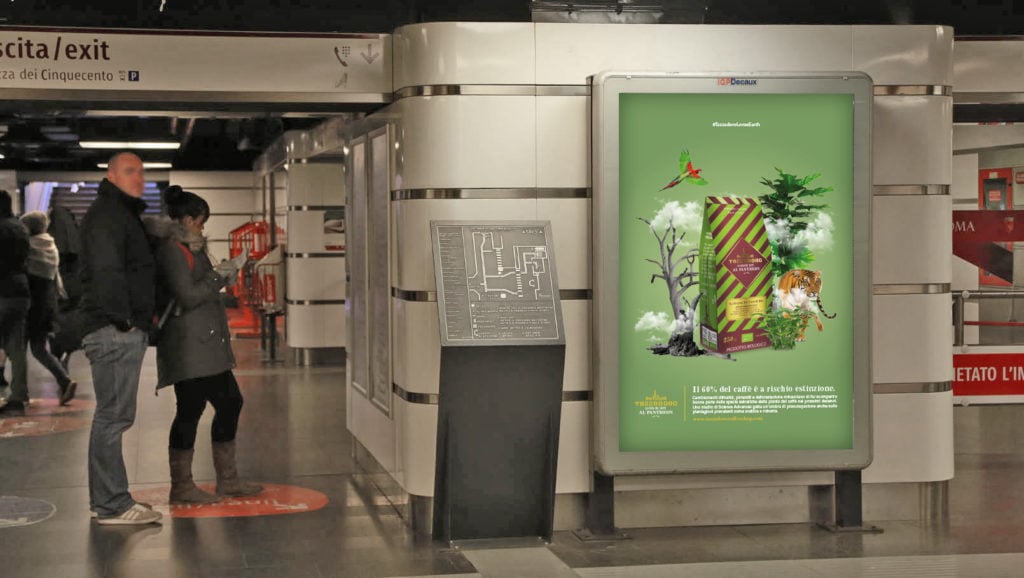 The products distributed by the company are the subject of artistic collages that tell of fantastic worlds and themes such as deforestation, the protection of the seas and the saving of materials and energy. Thus a cross-media communication campaign was born, with publications in national newspapers, social networks and advertising signs.
"The graphic design that we have created wants to display some concepts that most of us do not know or have never thought about. For example, using mocha is the most sustainable method to prepare a good coffee. In fact, mocha coffee does not produce inorganic waste and the machine to prepare it is made of aluminum or steel which is always recyclable and often produced with recycled material. Furthermore, the moka machine is long-lasting, it becomes a life partner! "

Giulio Patrizi, founder & creative director